Wine Racks in Mahogany
| | |
| --- | --- |
| Project: | 10144 |
| Series: | Classic Wine Rack Series |
| Material: | Mahogany |
| Finish: | Natural - no stain or lacquer |
| Capacity: | 1,820 Bottles |
When our client in New Castle, NH reached out to us he was in a bind. He had all of his wine scheduled for delivery in six weeks and need racking to go in it immediately. He asked for help to get this stunning wine cellar done in a short period of time. The solution was to mix kits and custom so the timeline could be met. The final result was we met the timeline and the results were stunning.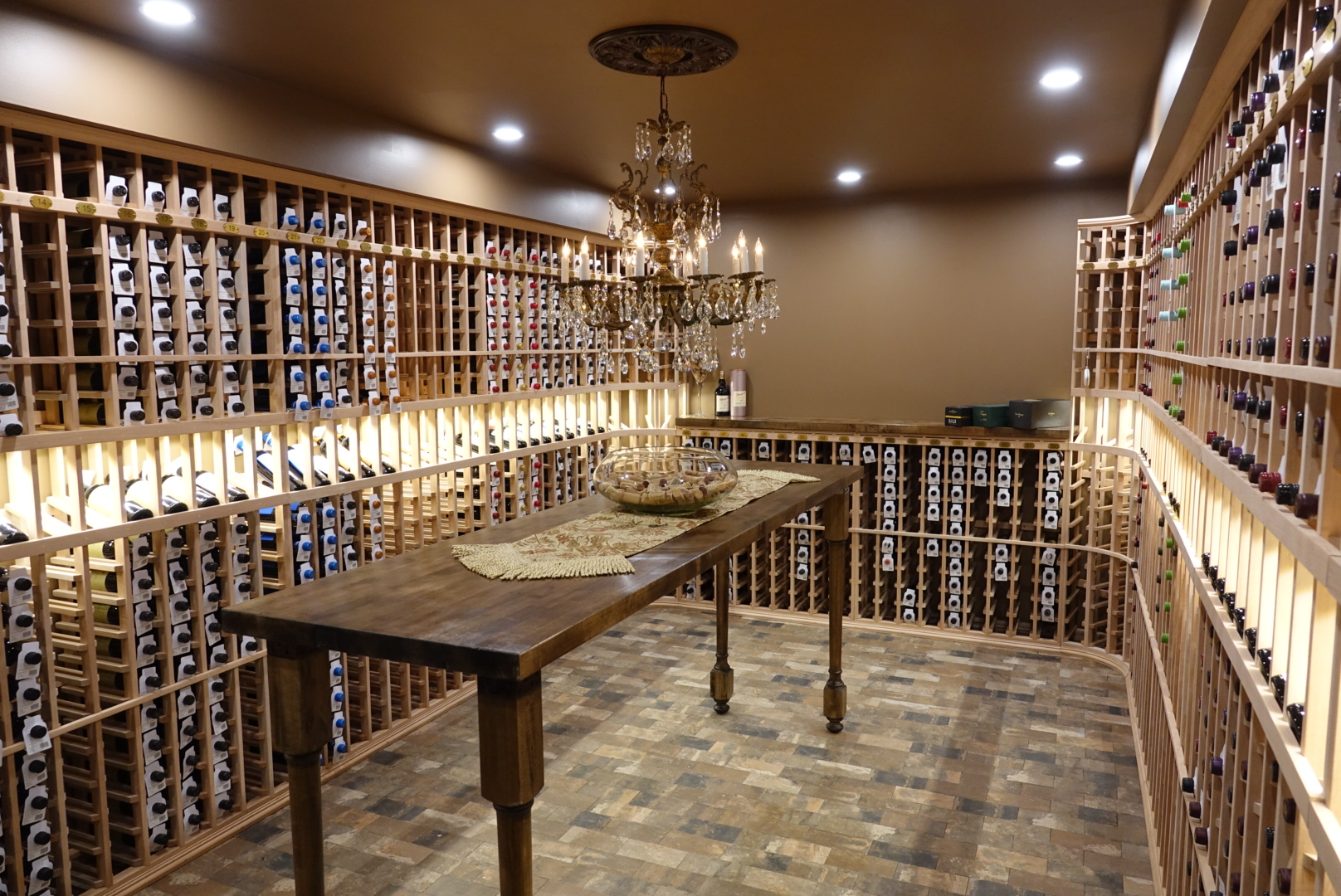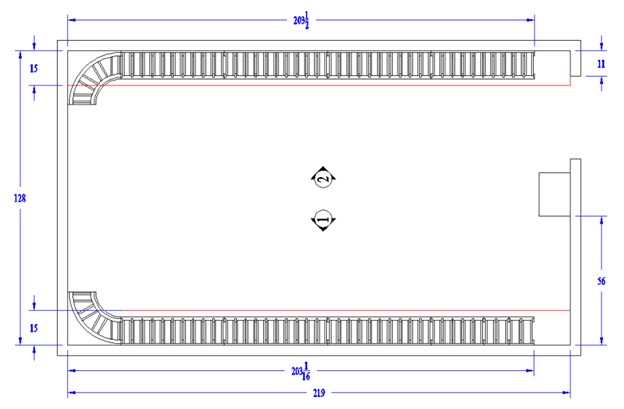 How did we pull this off with so little time to spare? We broke it into two parts. The first part was to utilize our Classic Wine Rack Series.
The process started with our free wine cellar design service. We started with utilizing the kits that would fit in the space and take care of the bulk of the wine that needed to be stored.
Then we concentrated on the design of the custom wine cellar portion, which would arrive at a later date to finish the look of the space.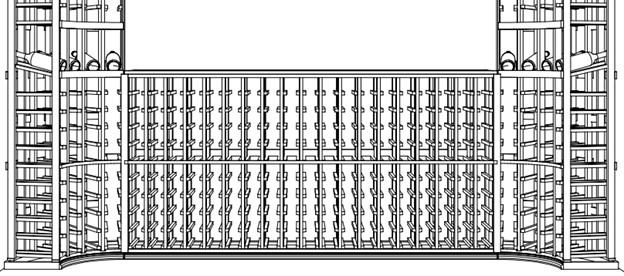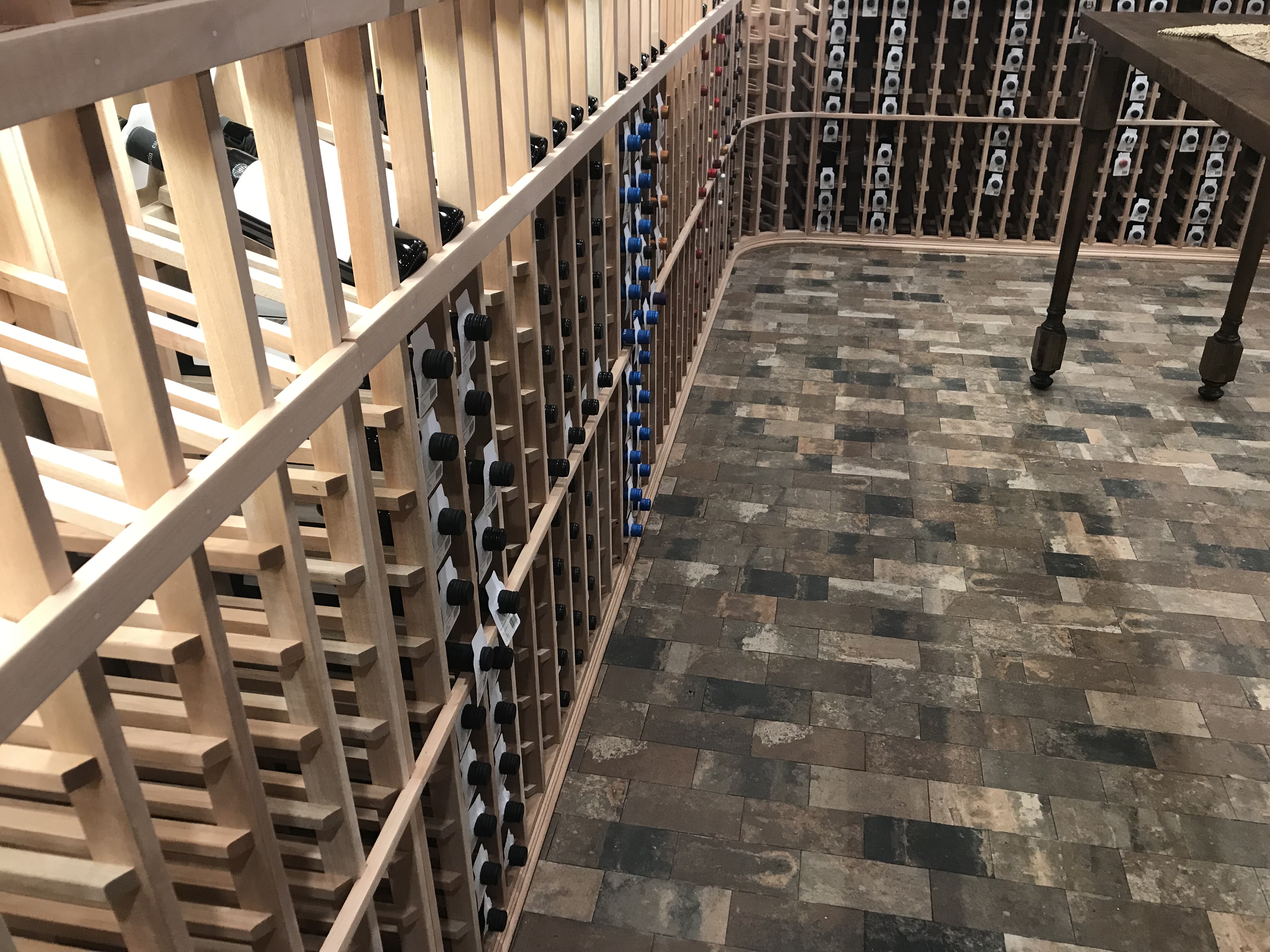 As we take a closeup look of the racking you will note that the display areas are lit up with energy-efficient LED lighting and how the racking sweeps around the back wall with our elegant full radius curved corner.
If you are looking to start your wine cellar journey contact us today or call us at 513-644-5300.