Custom Wood Options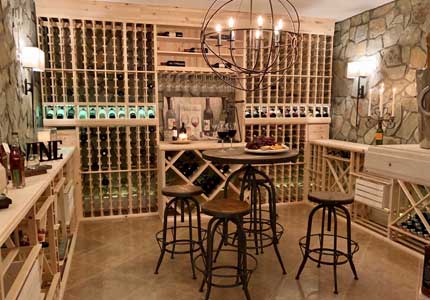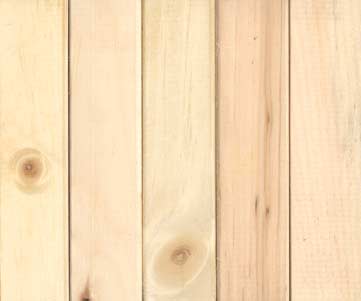 (click to see stain samples)
Rustic Pine is characterized by its soft creamy color combined with subtle streaks and structurally sound knots. Pine is sought after when a rustic architectural appearance is desired.
Rustic Pine is our best value by price per bottle space because the supply is huge. Pine grows throughout North America and represents a huge quantity of the overall wood produced. Rustic Pine is a grade that includes knots which give a bigger yield and lower cost than a clear grade of wood.
Beautiful unstained, Rustic wine cellar wood lends itself to a variety of stains and finishes to match your home decor. It is particularly suited for weather finishes where we strip down the intergrain matter to approximate the appearance of wood that has been aged outside for decades. Rustic Pine absorbs and retains all types of finishes extremely well. It will become more pronounced in the dark stained woods. When lacquer is added, the grain pattern continues to get magnified.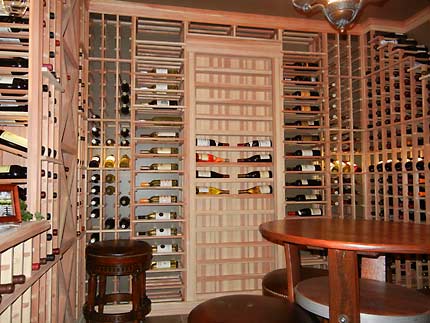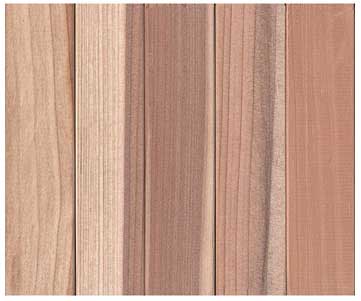 (click to see stain samples)
Premium Redwood is the next step up in price. Unlike Rustic Pine the Premium Redwood is clear, meaning it has no knots. It includes wood from all part of the log which varies from white to pink to red and reddish brown. Some prefer Premium Redwood for the variety of colors.
WhyRedwood? Redwood grows exclusively in California from the northern tip to half way down the coast in a band averaging 30 miles wide along the Pacific Coast. With or without stain, redwood is well-suited to the humid, cool conditions of a wine cellar, and endures extremely well in these conditions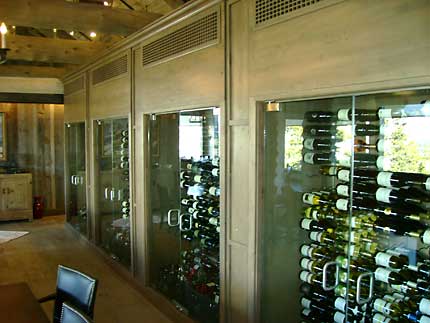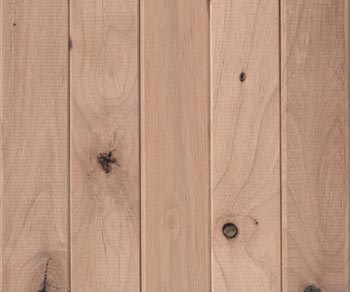 (click to see stain samples)
Unstained, knotty alder is primarily light brown in color but may vary from a pale yellow to reddish-brown. While the wood often features a variety of different-sized knots, some pieces will have no knots at all. Knotty alder accepts stain well, making it an exceptional hardwood for your one-of-a-kind wine cellar. Lacquer can be added to any stain, or to unstained wood, for a glossy finish. Knotty alder is a very unique wood, and adds a rustic feel to any application. The samples are indicative of the variations in knots and color.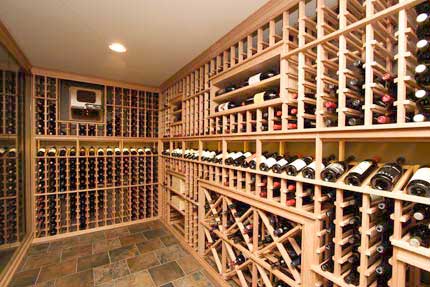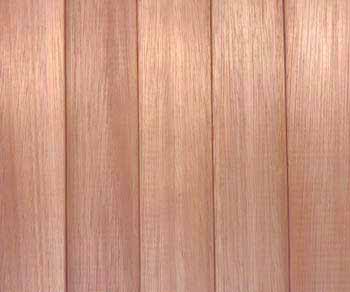 (click to see stain samples)
Grand Mahogany is a plantation grown hardwood that is extremely attractive. With it's uniform color, it has a few slight variations that go from medium to pale pink. The hardwood has a moderately coarse grain pattern. For the most part, the grain pattern is straight but can be slightly interlocked in some cases. Having a mahogany wine rack in your cellar is a versatile wood that is comparable to sapele and cherry with it's hardness, density, and grain texture. In regards to its durability and stability, you can easily match it up to sapele, hard maple, or cherry wood wine rack examples and find it compares well.