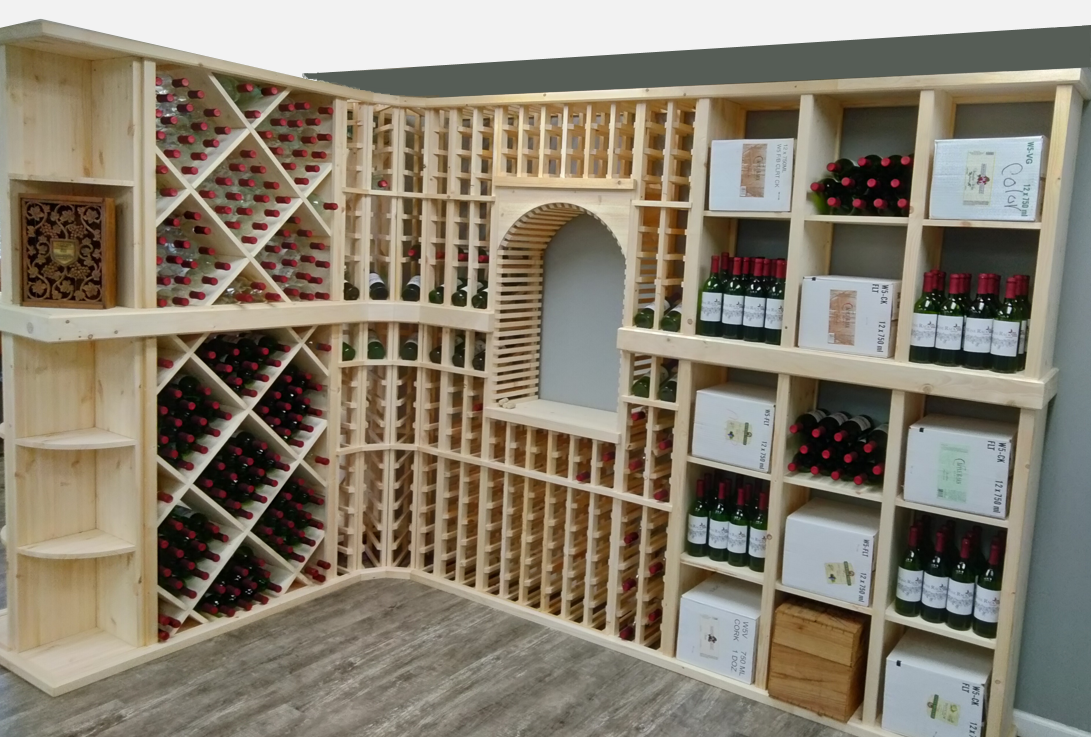 Vintner Series stackable racks are your best bet towards creating unique arrangements to fit almost any space. As far as custom wood wine racks go, Vintner is the next best thing you can get. These modular wine racks possess custom amenities without the custom price. They are perfect for any type of project, from a small wine cellar, an entire wine room, down to a commercial application.
Vintner Benefits
Fits a variety of ceiling height (3,4,6,7,8,9, and 10 foot ceilings)

Can customize spacer bars to fit widths

Can stack different rack styles on top of each other

Adjustable Shelf Options

Tasting Center options

Double Magnum bin storage that also holds smaller bottles

Can put racks back-to-back to make double deep

Thickest material offered on the market at 3/4 x 1-1/2"

Modern style racks and moldings using square cut and chamfered edges

Double display option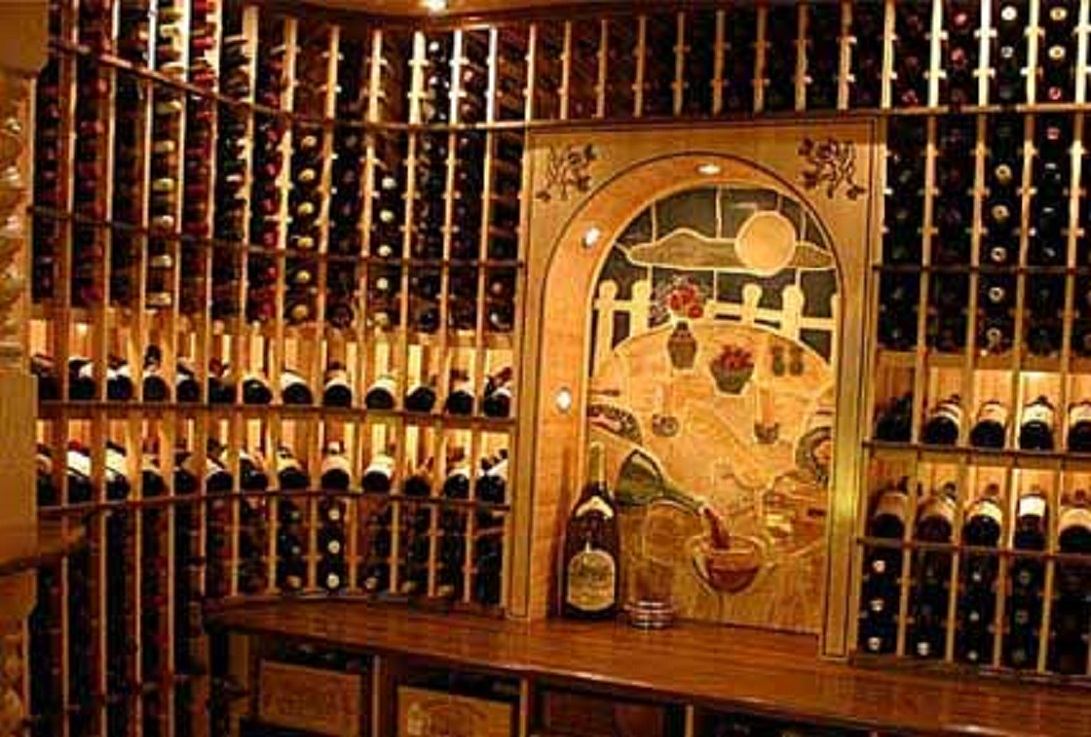 Our custom wine rack series gives you numerous options. Wine storage design options can be extremely unique. Browse through our custom wine rack styles, wood options, cellar sizes, and living spaces. From wine artwork, to ceilings and floors, to wooden or glass door entryways, we can do it all.
Custom Benefits
Fits a variety of ceiling height (3,4,6,7,8,9, and 10 foot ceilings)

Can fit any space

Tasting Center options

Double Magnum bin storage that also holds smaller bottles

Double display option