SWC-1840 - 18" built-in Counter Wine Fridge
Finest choice for your Wine collection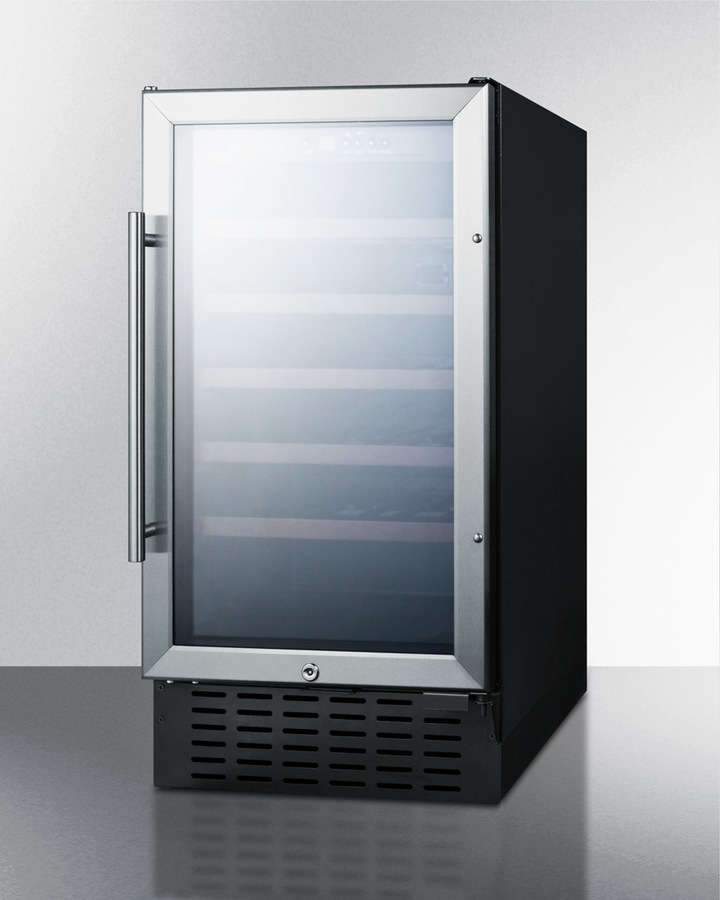 Factory Installed Lock and Reversible Door
The reversible glass door features an elegant stainless steel trim and professional handle, with a factory installed lock for added security.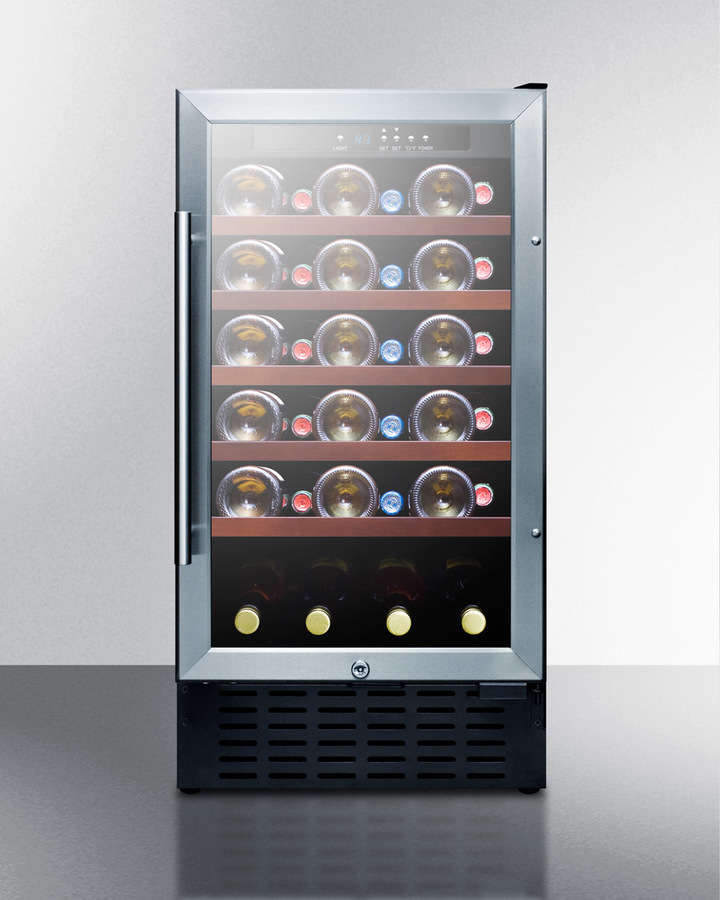 34 Bottle Capacity with Wooden Shelves
Excellent capacity with just 18" width
Capacity - 34 Bordeaux or Burgundy style bottles
A slotted floor can accomodate a few champagne bottles, if necessary.
Deep red color wooden shelves, give a great look.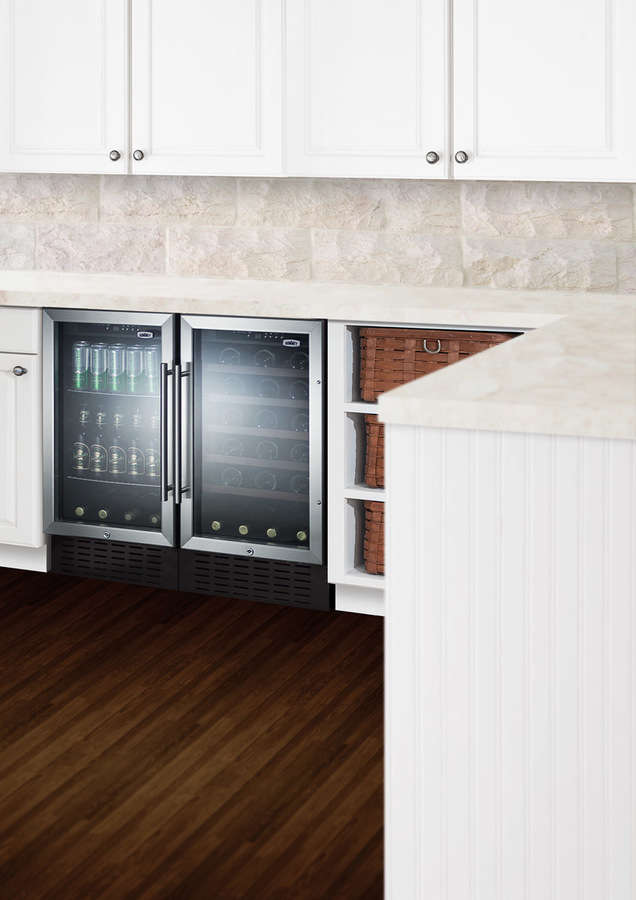 Installation both as freestanding and in-built fridge beneath the counters.
With the air vents on the front, SWC1840 can fit in both as built-in or freestanding refrigerator.


Elegant and convenient design


Makes an attractive addition to the room


What would you do with your fine wine collection? Cooking?
Cooking with Wine
is something you must do, as it takes your dishes, to a different level...
Add to Cart